Slingshot Kite's Fuel 2017, Wave SST, Rally und RPM Freestyle Schirm findest du bei H2O Kite & Snowkite Swiss Shop. Slingshot Bar 2017.
Innovation ist der ureigenste Antrieb von Slingshot Kiteboarding. Unsere Designer, Entwickler und Tester schaffen es immer wieder die Performance-Grenzen zu verschieben und unseren Sport sicherer zu machen.
Jedes einzelne Produkt wird hierfür rigoros auf Herz und Nieren getestet bevor es in die Serienproduktion aufgenommen wird. Pure Innovation mit größtmöglicher Sicherheit.
SLINGSHOT 2019: RALLY, SST, RPM, FUEL, GUARDIAN & SENTINEL BAR 2019 by H2O Kitesurf Swiss Shop.
Slingshot Rally 2019
Lors d'achat important et grosse commandes, nous accordons des rabais supplémentaires en fonction des produits et quantités... Demandez une offre en nous adressant votre liste pare mail: contact@h2okite.ch
Slingshot Rally 2019
(Kite only)
• One kite for all conditions: the ultimate all-around freeride shape 
• Kite more, worry less w/ huge range & excellent depower 
• Easiest relaunch in the industry 
• Best kite for learning: instant depower, effortless relaunch, bombproof construction 
• Fine tune your kite w/ multiple attachment points 

Rally characteristics: 
The Rally's Delta-C shape delivers you unmatched flying confidence. Its compact pulley-less bridle delivers precision turning and it can be fine-tuned to match your personal style.

You can fly the Rally confidently in any condition with its amazing range and depower, easy relaunch and Slingshot's bomber Surf tough construction.

The Rally is a great choice for riders who want a solid crossover kite for surfing as well as freeriding. When you add it all up, this is the most versatile kite on the market. 


Rally rider profile:
You'll love the Rally if you want a kite that will deliver well in all disciplines of the sport. Casual or entry-level kiters will love the Rally's big range, excellent depower and easy of relaunch, while more experienced kiters will appreciate its lofty airs, upwind ability and excellent downwind drift.

When you're looking for a user-friendly all-around performance freeride kite that will deliver well in all conditions, look no farther than the Rally.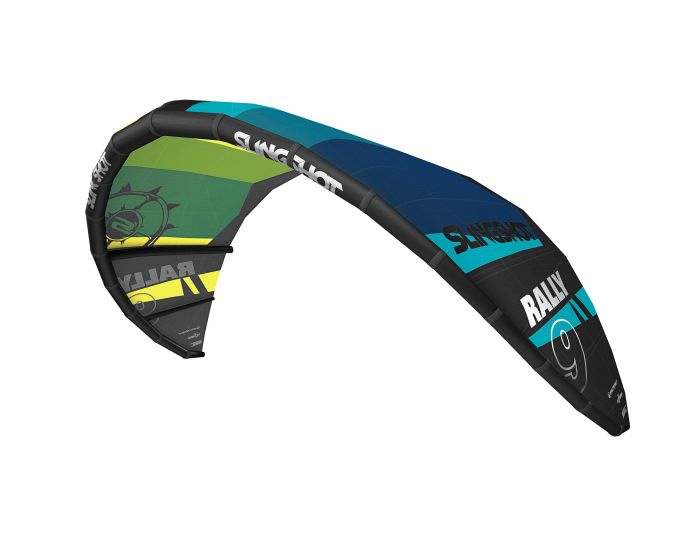 Slingshot Fuel 2019
(Kite only)
• The undisputed Megaloop king 
• Most powerful and explosive C-kite on the market 
• Take your freestyle game to new heights
• No back-stalling, unrivaled unhooked performance
• Go big, ride hard, the Fuel will not hold you back 

Fuel characteristics: 
Harness in to the thrill of explosive C-kite performance with the 2017 Fuel. Slingshot's longest-running kite, the Fuel is a time-tested, rider-approved design that delivers aggressive grunt, unhooked authority, consistent power, massive boosts and deep, powerful mega loops.

For freestyle-focused riders who want a stable, powerful and thrillingly-explosive kite to take their riding to the next level, there's truly no substitute for the Fuel.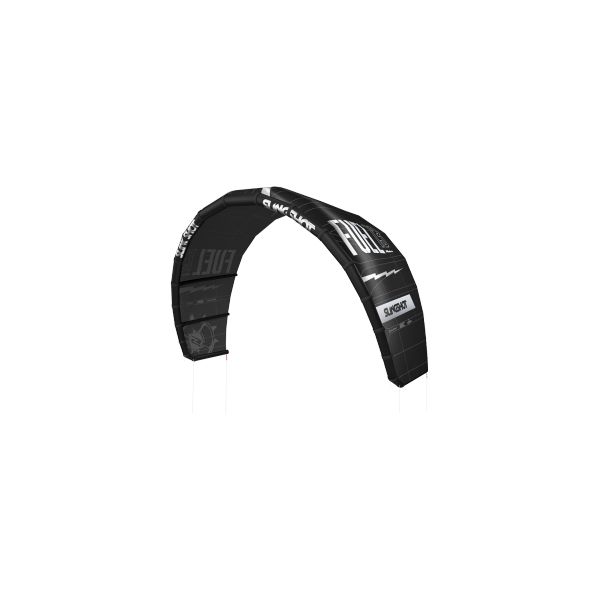 Slingshot RPM 2019 /
(Kite only)

Sortie primtemps 2019.




SLingshot RPM2019
En attente de la sortie... printemps...

Slingshot Wave SST 2019
(Kite only)
• Fine-tuned for surf and foiling performance 
• Amazing downwind drift 
• Responsive turning even when sheeted out 
• Direct feel, instant response, no tangling with compact IRS bridle 
• Bomber Slingshot Surf Tough reinforced canopy 

WAVE SST characteristics: 
When we introduced the WAVE SST last year, we received immediate and overwhelmingly positive feedback from advanced kite surfers around the world. The WAVE SST is amazing, people said, it tracks magically downwind, turns on a dime and maintains a responsive feel even when fully sheeted out. These are the most sought-after characteristics of a surf-specific kite, and the 2017 WAVE SST is packed with the same great features that made it an instant hit. After a year in the market, we also discovered foilers were gravitating to this kite for freeriding. Performance traits found in a good wave kite are also sought out by people who know freeride foiling. For 2017 we're releasing more sizes to include a full range (4-10 meter and 12 meter) so kiters can set themselves up with the perfect quiver.  

WAVE SST rider profile:
You will love the WAVE SST if you're a dedicated kitesurfer, foiler or directional rider looking for a kite with unrivaled stability, serious downwind drift and unbelievable turning characteristics throughout the power zone.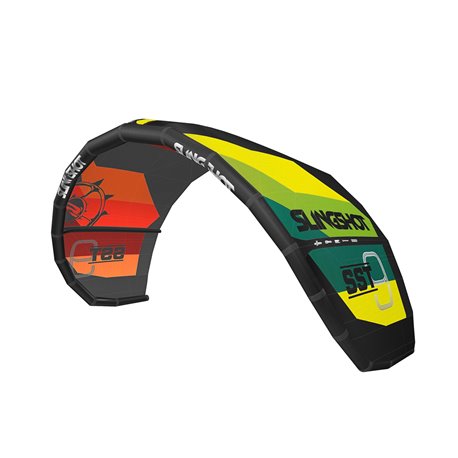 Slingshot Compstick BAR 2019 SENTINEL & GUARDIAN / 17" - 20" - 23" with lines
510.- CHF
• Streamline above-the-bar depower 

• Below-the-bar swivel keeps lines untwisted 

• Bomber Slingshot construction 

• Strongest and longest lasting lines available 

• Easy, reliable safety release 





This bar has set the standard for kite bars. The above the bar trim block is flawless and works effortlessly every time.

The chicken loop can be replaced for small or larger loops which is great for the rider who has preference on their size of loop.

Another stand out feature is the swivel to untwist your lines, it works better then any other bar out there in the market today.

Overall a fantastic bar that will outlast any other bar you've ever owned.




La barre de 17" est recommandée pour les surfaces jusqu'à 8m. La barre de 20" est recommandée pour les surfaces jusqu'à 12m, puis au dessus il est recommandé de prendre la barre de 23".

Sentinel: Trim sur le haut.
Guardian: Trim sur le bas.










SENTINEL:
GUARDIAN: